| | | |
| --- | --- | --- |
| | Fort Meigs 2001 and Barak at 12 Months. | |
| | | | | | | | | | | | | | |
The Wars of the Roses at the Muster on the Mauwee, Fort Miegs Timeline.
Overall, our first event here was a success, and will turn into an annual event. We didn't take the horses this time, it being quite a haul without knowing what the facilities were, but the people were awesome, and next year we'll have at least six horses here.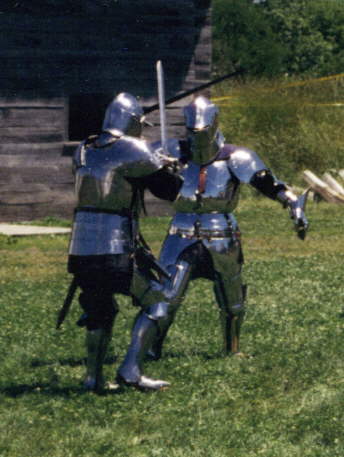 Two Knights in Milanese Armour Fight Outside of a Guardhouse.
The knight on the left has a modern armet with wrapper, as well as a breastplate with a sliding rivet. The knight on the right is fighting in an older grand bascinet, a Milanese helm designed for the French export market. He also has the older strapped breastplate, and his angel wing pauldrons lack the re-enforcing plate on the left shoulder.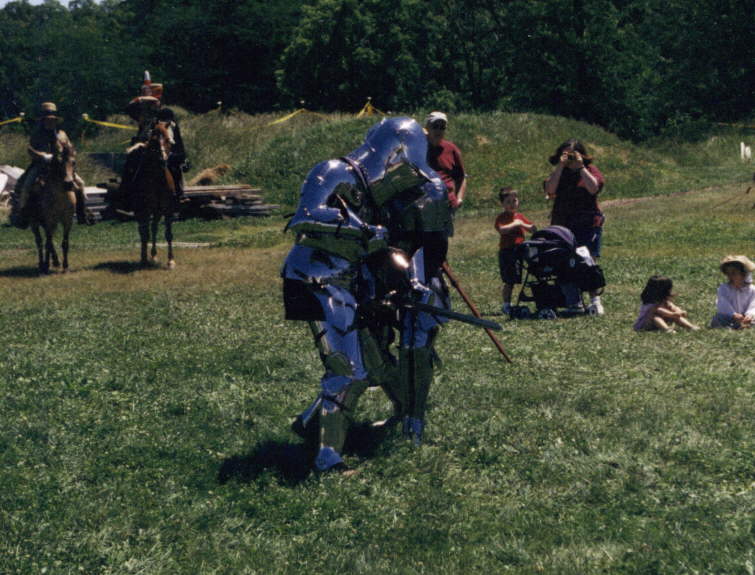 Half-swording, the Opponents Wrestle For Control.
What fun! Two knights fitted out for jousting, and fighting on foot. Neither one of us can see or breath, and after wearing this harness for ten hours on Saturday, (9:30 to 7:30), we are both quite sore, tired and overheated by Sunday's show. Life just doesn't get any better than this!!!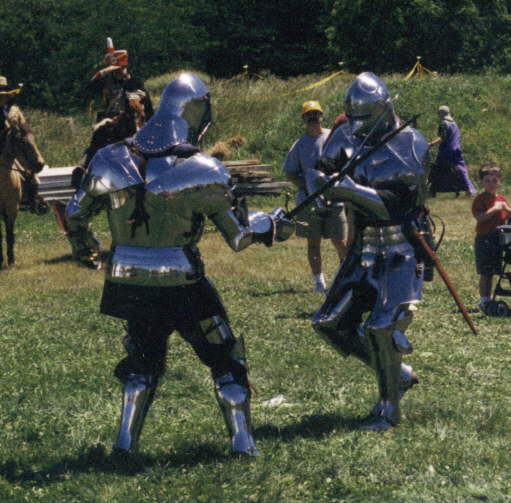 Sir Victor Breaks Free and Makes His Move.
Check out Victor's James Gillespie armet and his re-enforce on the left shoulder. Notice my James Gillespie angel wing pauldrons and those lovely Christian Fletcher fitted greaves with bulging Arnold calf muscles!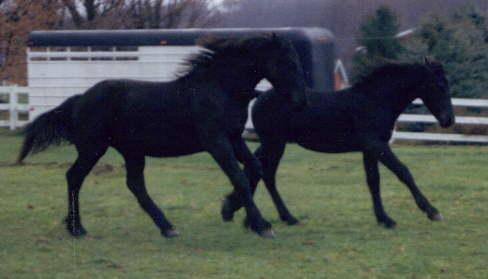 Feye is the larger Friesian on the left, his have-brother on the right.
Feye has been to his first kerring, where he was rated first premier. He has two "Prestatiemoder"'s in his lineage within four generations.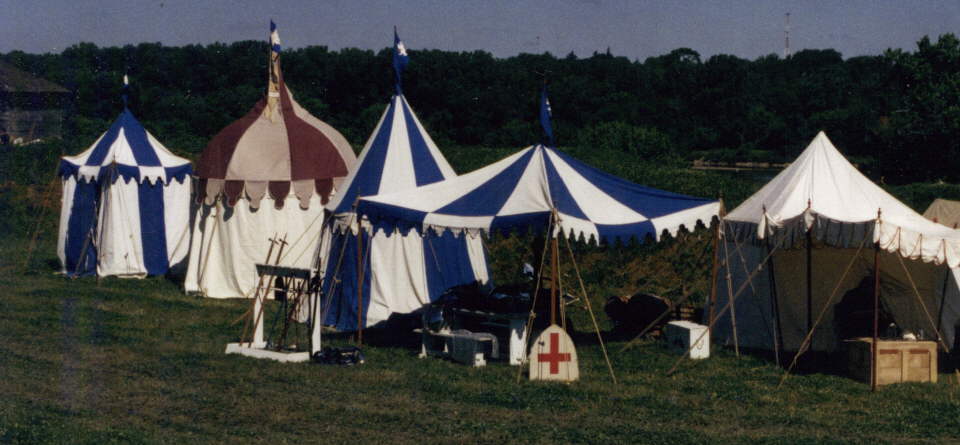 Our Section of the Camp.
The shower pavilion on the left, the Byzantine onion dome for the girls next, our sleeping pavilion and the dining fly.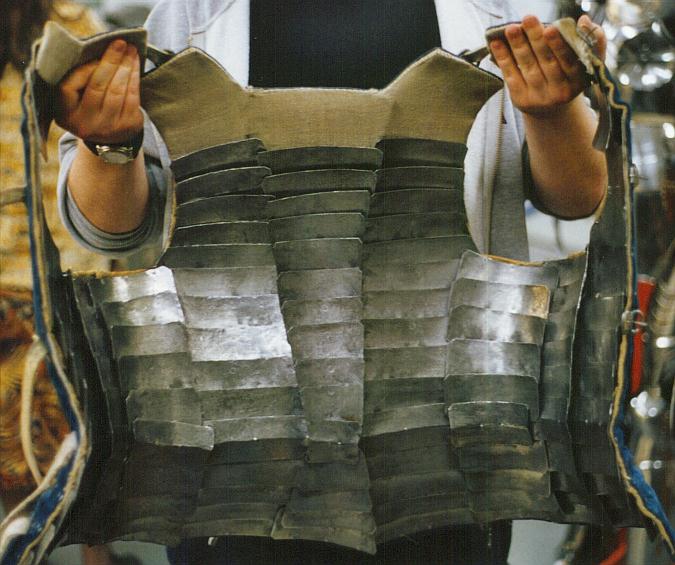 Brigadine I hope to make for Patty.
Looks like quite a task!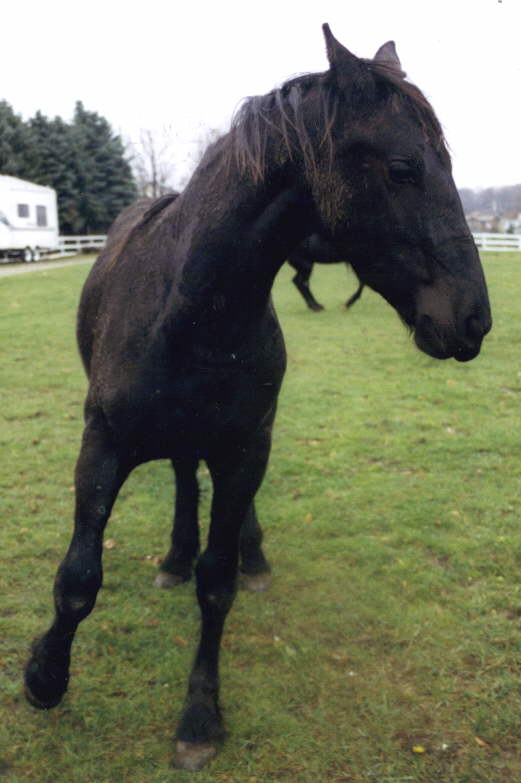 Feye H. - We changed his name to Barak.
Vader: Ludse Stamboek
Moeder: Riemke fan de Slachtedyk Stamboek Ster
These two photos of Feye/Barak were taken at the farm the weekend before we purchased him. We would have taken him home, but we didn't bring the trailer. Plus, there was a question of money...